По запросу "0006753671" найдена 1 книга.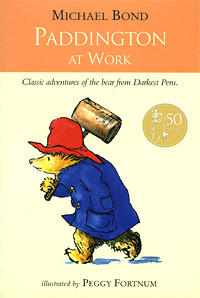 Here's Paddington once more, just returned from a visit to Darkest Peru and his Aunt Lucy's birthday celebration at the Home for Retired Bears. Now that Paddington is home with the Browns, he's free to cause his usual kind of trouble: dabbling in the stock market, trying a career as a barber, even ...
Год: 2008; Страниц: 160; Издательство: HarperCollins Children's Books
combook.ru

458 руб.

(435 руб для зарегистрированных пользователей)

ozon.ru

589 руб.